VISION
1. Vision: Why we exist.
Harvest House Woodstock exists to meet the needs of people who are lost, lonely, addicted and hurting. We meet these needs by "Connecting people of compassion with people in need to make a difference" and by providing a caring and supportive faith-based community where people have an opportunity to experience God's love in tangible ways.

We exist to offer opportunities to make changes and bring hope.
2. Values: What guides us.
Our staff and volunteers create a friendly and welcoming community. We love and respect one another so those we serve will feel it is a safe and caring place. Our staff will focus on relationships with those in need to provide support. We will not judge; we will love.
Integrity – we will endeavor to be honest, fair, trustworthy, dependable, ethical, transparent and accountable.

Compassion – we will strive to be kind, concerned, empathetic, dependable and considerate for the needs and well-being of others.

Respect – we believe in the dignity of all people and as such, we honor ourselves and each other through our words and actions in a manner that brings glory to Christ.

Equality – we recognize all individuals as being created equal and will endeavor to treat them fairly no matter what differences they have from any other people throughout society.
WE RELY ON YOU!
​
Please help to ensure Harvest House keeps helping our community. Make a donation today!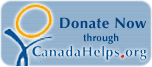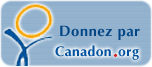 3. Mission: What we do.
Harvest House exists to meet the needs of the lost, the lonely, addicted and the hurting.

Our goal is to create a caring community where anyone can come to find help in times of need. We offer people hope and support towards a brighter productive future. We believe that by working together with people of faith and good will we can reduce the escalating crime rate, the rise of substance abuse, premature death rates and dysfunction of families who need our help.

Harvest House provides a community center with programs which include: emergency shelter, step up housing, a nine-month recovery program for men (in Moncton at HHA) and referral for women (in Shediac, NB at N&R Rehab & Wellness), life skills development, GED assistance, and daily biblical studies. We provide informal and formal counseling services to help people work through real life issues.
Services We Offer:
1. Community/Drop-in Center
The connecting point with our community

Training programs

Informal and formal counseling

Mentorship

Friendship/fellowship

Banquets/meals

Volunteer opportunities

Sunday evening Fellowship Service
2. Access to Emergency Shelter
Emergency overnight shelter for men (1-5 days).

Supper and breakfast

Facilities including laundry, showers, and lockers.

Case management

Training programs
3. Case Management
Individual assessment and development of goals for the future.

Implementing plans for achieving the defined goals.

Counseling

Referrals to community agencies
4. Step Up Housing Program
Housing is available for men and women who need a supportive community and who are willing to work, attend school (GED, etc) or other training and skills development which will assist them in moving forward to a productive life.

Personal bedroom, common room, and a shared kitchen.

Learning to live in community with others.

Case management.

Opportunities for learning to enjoy giving back to the community.

Mentorship.

Household chores and responsibilities.
5. Training and Life Skills Programs
Budgeting

Conflict Resolution

Anger Management

Healthy Relationship and Boundaries

Overcoming Bitterness and setbacks

Biblical Studies

Computer Skills

GED Assistance

Resume Workshops
6. Addiction Recovery Program
A nine-month live-in program for men to overcome addictions and life controlling issues.

Twelve step Celebrate Recovery Program.

Informal and formal counseling to work through root issues.

Learning to live in community with others.

Mentorship and accountability.

Case management.

Household chores and responsibilities.
Meal Program(s)
Daily meals for shelter and recovery guests.

Meals provided for community (Monday and Saturday evenings)

Banquets: Christmas, Easter and Thanksgiving.